Newsletter
| | | |
| --- | --- | --- |
| BV NEWSFLASH | | November 12, 2023 |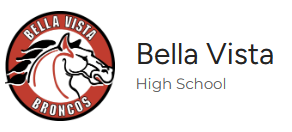 BV Broncos NewsFlash
November 12, 2023
Sponsored by the BVHS PTSA
This NewsFlash is designed to communicate with families about upcoming events and other news but be sure to also check Bella Vista's website often, as it contains even more information and may answer many of your frequently asked questions.
All parents who have a valid email address in the school's Q information system automatically receive this e-newsletter each week. If you are not, please contact the school at bellavistafrontdesk@sanjuan.edu.
To unsubscribe, see link at the bottom of the NewsFlash.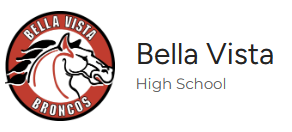 2023-24

Join BVHS PTSA TODAY! Only $12/member to support the program that supports ALL school activities. Sure, there are parent groups and booster clubs for various clubs, teams, and programs, but PTSA supports the entire campus.

PTSA meetings are held once a month on Tuesdays at 7:00 p.m. in the school library. Everyone is encouraged to attend meetings and contribute to how PTSA supports the campus community. In particular, we hope everyone will attend the September meeting when we approve our budget, the January meeting when we discuss officers for the following year, and March when we vote on new officers for the coming year. The other meetings are Executive meetings where board business is discussed; members are welcome to attend if they wish to learn more about PTSA activities.

Meeting Dates - 2023 / 24

August 22 - September 26 - October 24 - November 28 December – no meeting January 23 - February 27 - March 19 (changed due to spring break) April 23 - May 28 - June 25

Visit our website to learn more about how your donations support the campus!

We are also always looking for volunteers to help with the Craft Fair and various programs such as Reflections, Grad Nite, staff appreciation, and chaperoning dances.

Log in at jointotem.com/dashboard

Go to "Memberships" (under Member Menu) - BV PTSA membership will come up.

Click "Membership Details" - Click "Make a Donation".

View the donation in your "Payments" history

Thank You for your generous support!!

---

UPCOMING EVENTS

November 20th - 24th

Thanksgiving Break

December 1st

Java & Jingle

December 4th - 15th

Canned Food Drive

December 9th

Winter Ball (Sadie's Dance)

December 16th

Dessert Concert Choir

December 18th

Cocoa & Cram

December 19th - 21st

Finals

December 22nd - January 5th

WINTER BREAK

Volunteer Requests

(details in Newsflash)

- Sadies Dance Volunteers needed on 12/9

- Mocha Morning Movers

Fundraisers

(see fundraising section for details)

- BV Choir - Panda Express - 11/15/23

- BV Band - See's Candy

- LeGette PTO Brick Fundraiser

Stay Connected:

Our social media outlets are easily accessible on the webpage. These outlets are filled with important school information, and you can access these on your phone, home computer, or Chromebook.

Twitter: @BVHSlibrary

Instagram: bvhslibrary

Facebook: Bella Vista High School Library

Bella Vista HS - San Juan Webpage

Student Special Instagram Pages

@bvhsclassof2027

@bvhsclassof2026

@bvhsclassof2025

@bvhsclassof2024

@bvstudgov

@bvstudgov on TikTok

8301 Madison Ave, Fair Oaks, CA 95628

(916) 971-5052

New Bella Vista Website: BVHS WEBSITE
SCHOOL NEWS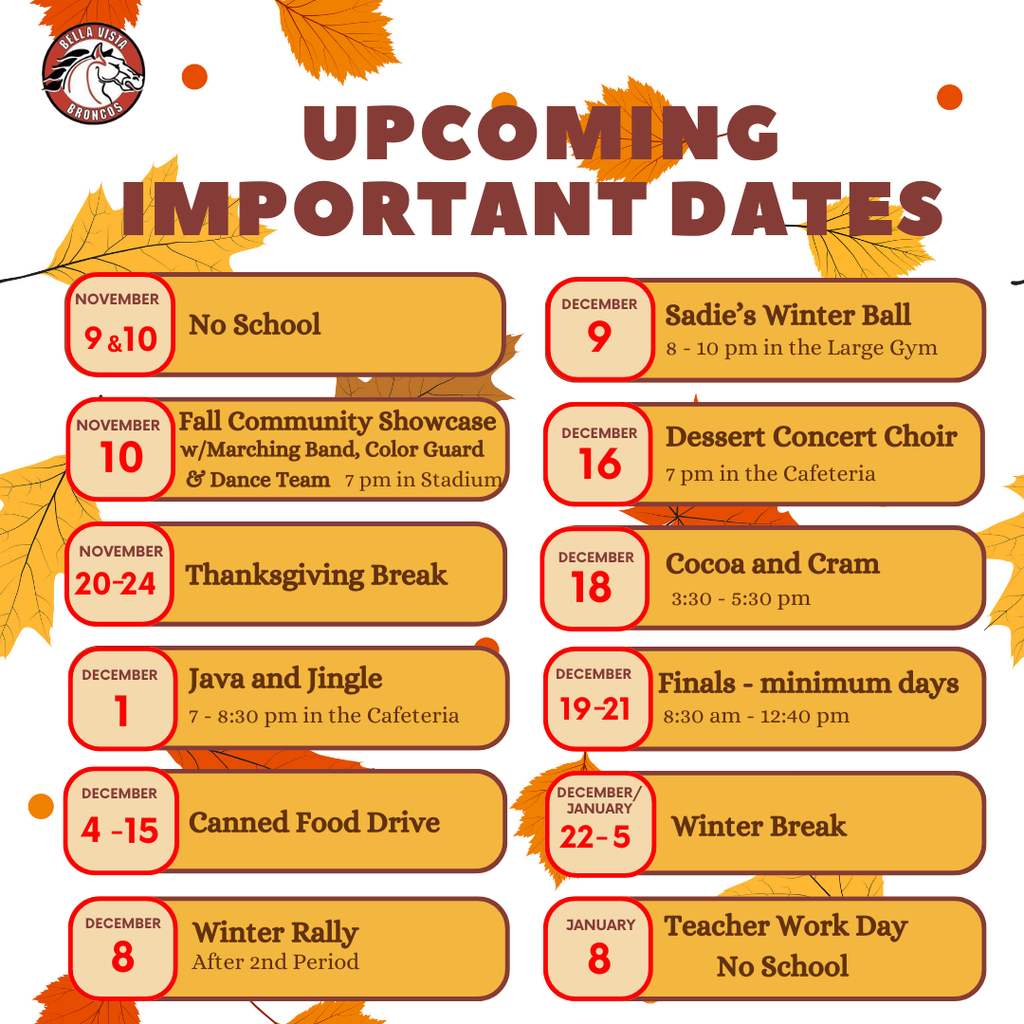 ---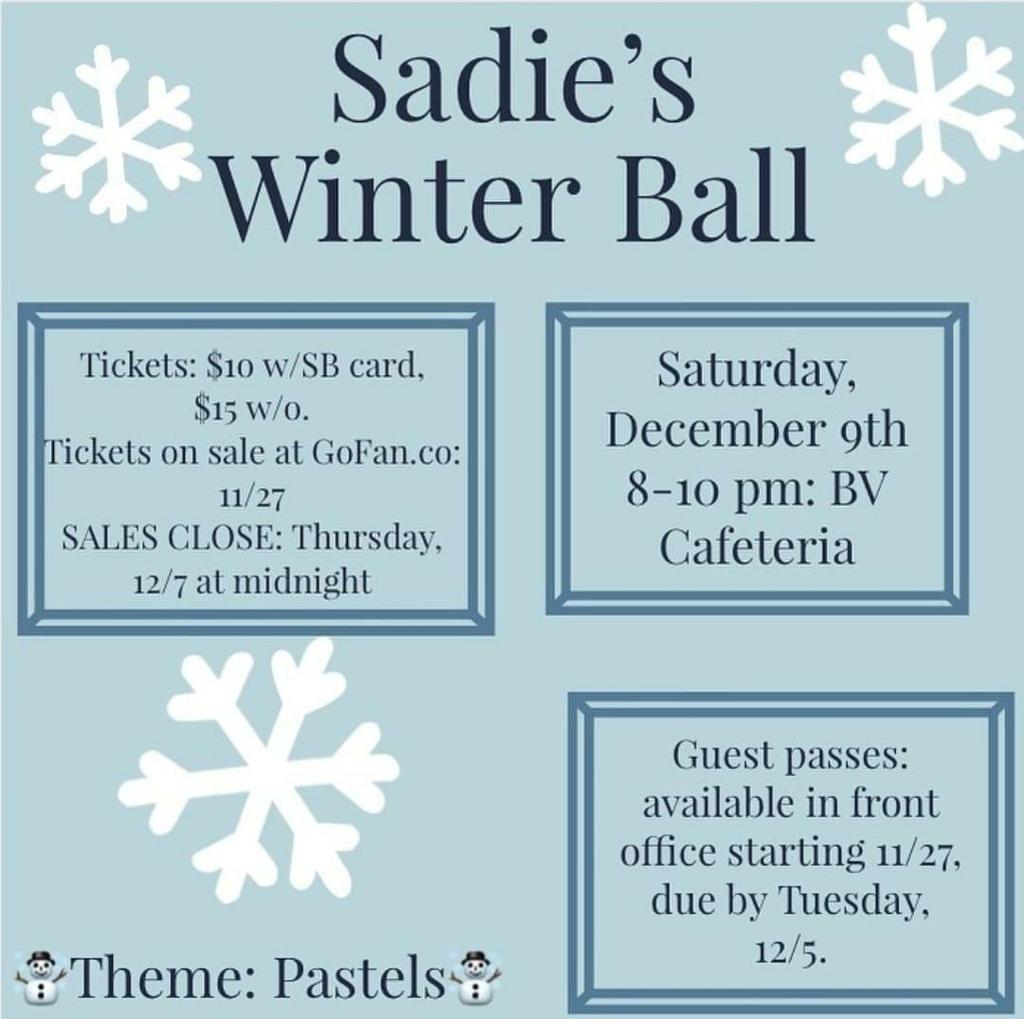 PARENT VOLUNTEERS NEEDED!
Hello Bella Vista Families,
We need volunteers for Sadie's Winter Ball on Saturday, December 9th. Please see the available slots and sign up!
Volunteers need to also fill out the following Google form:
https://form.jotform.com/212946309026152
Thank You!
---
Parent Opportunity!
Bella Vista is currently looking for a SPAC representative (Superintendent's Parent Advisory Committee).
The purpose of SPAC is to give parents an avenue for two-way communication with central office staff, as well as an opportunity to meet and discuss district-wide issues with the superintendent. It also gives the district an opportunity to provide parents with information and allows them to offer their input.
For more information and meeting dates, please go to https://www.sanjuan.edu/our-district/superintendent/superintendents-parent-advisory-committee-spac.
To submit your name for consideration, please email Darcie.Mahlke@sanjuan.edu.
---
SENIOR GRAD NITE 2024
Saturday, June 1st - Monday, June 3rd
Registration is OPEN!!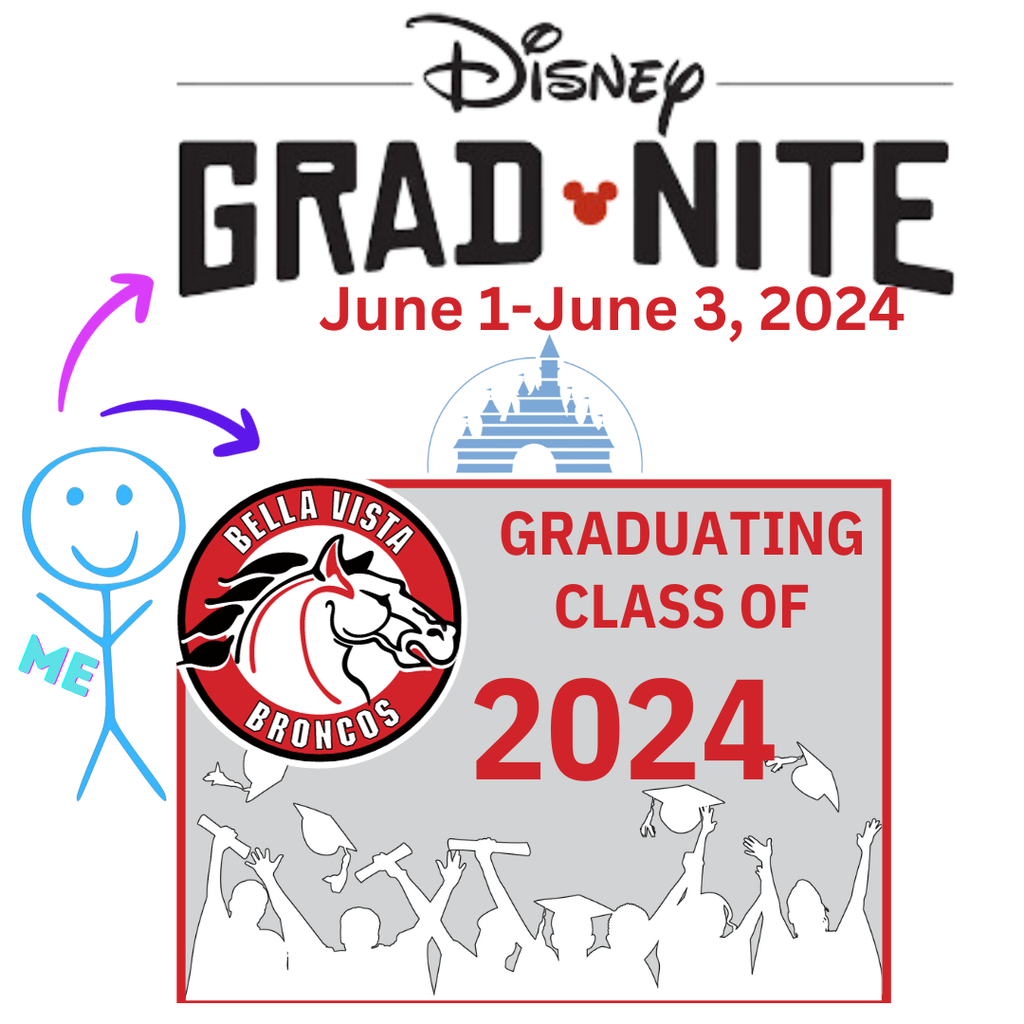 ---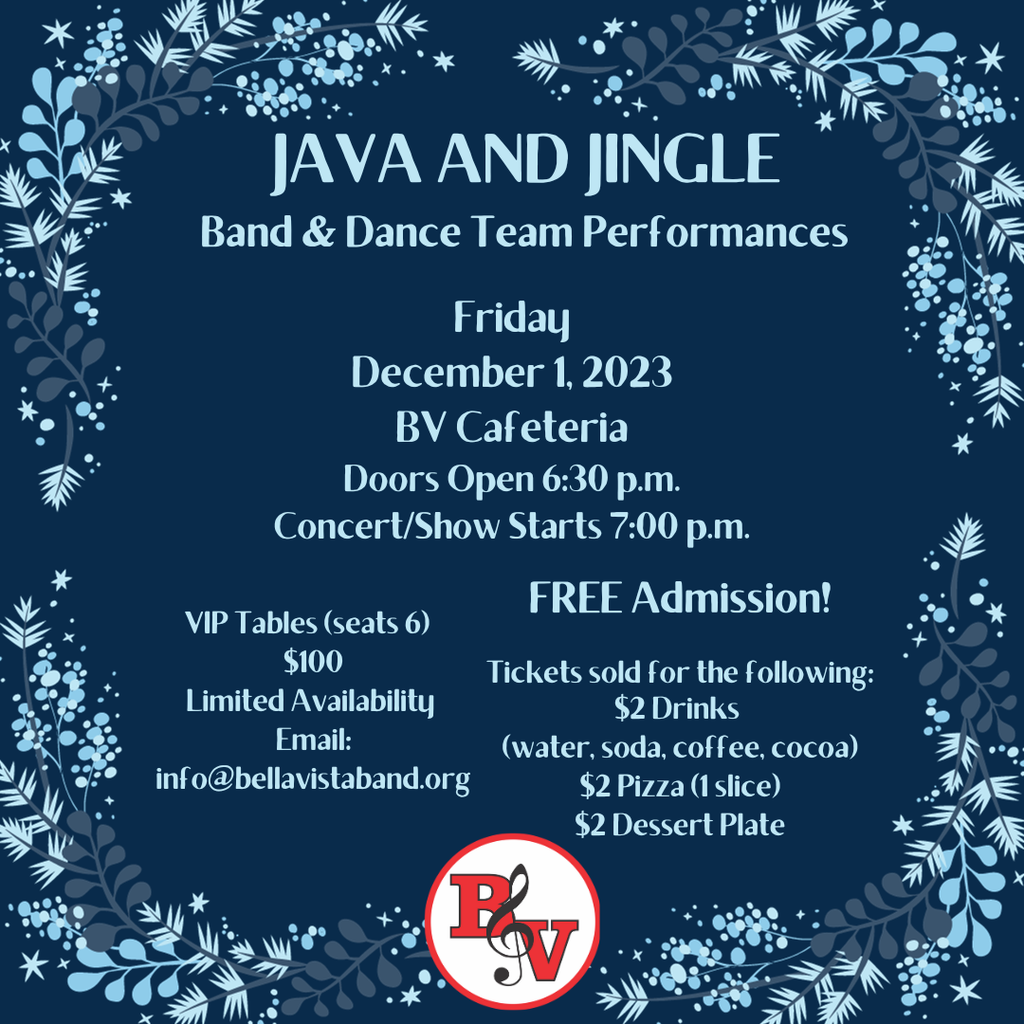 ---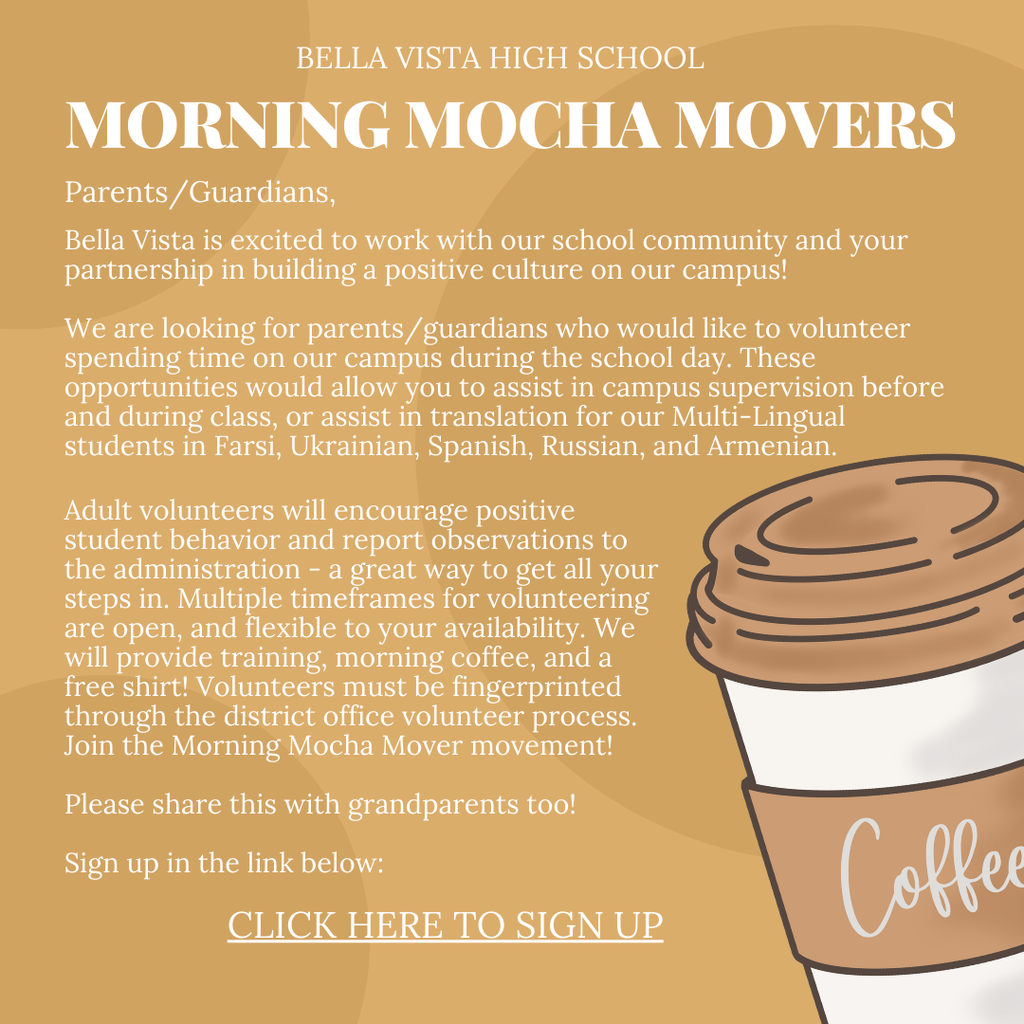 ---
THE BVHS COLLEGE & CAREER CENTER
The CCC is open and staffed by volunteers at lunchtime.
The Bella Vista College and Career Center (the CCC) is a valuable center for planning life after high school. The CCC is staffed by BV parent volunteers who work with counselors, teachers and staff to provide information and other resources to all students – those who plan to attend a college, those who plan to enter a vocational or occupational training program, and those who just aren't sure.
WHERE: The CCC is located inside the Bella Vista Library, behind the check-out counter.
WHEN: The CCC is open during library hours mid-September through mid-May. For assistance from trained volunteers, stop by during lunch hours as well as before Open House and Back to School Night. We encourage all parents and students to stop by for a visit.
CONTACT: Please stop by during lunch, call (916)971-5083 or email the CCC Volunteers at bellavistaccc@aol.com.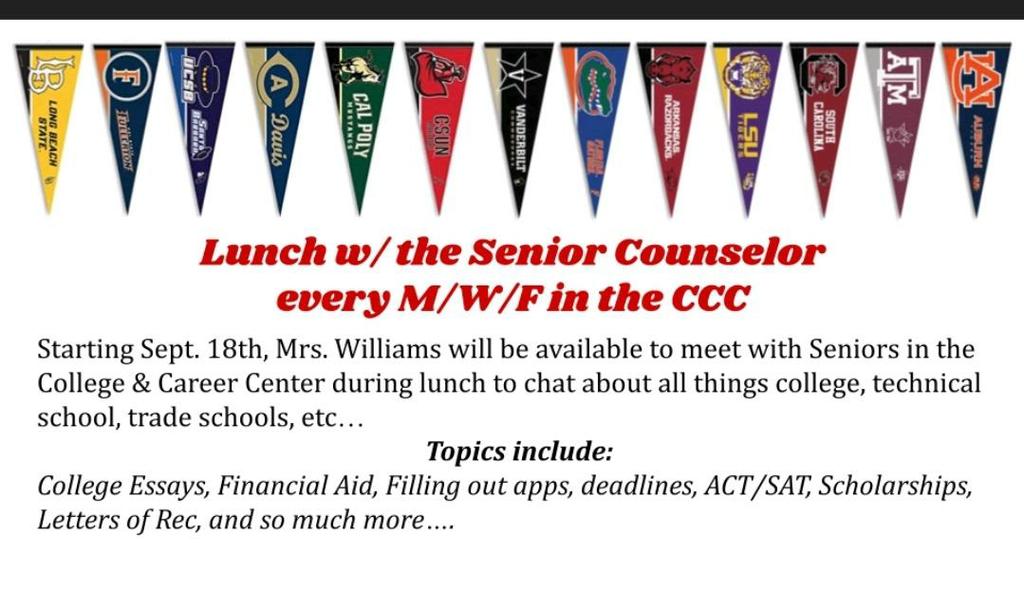 FAFSA is making some changes and the application will not be available to complete until January (instead of October).
Early notice to you about this and a workshop date at BV for anyone that needs assistance!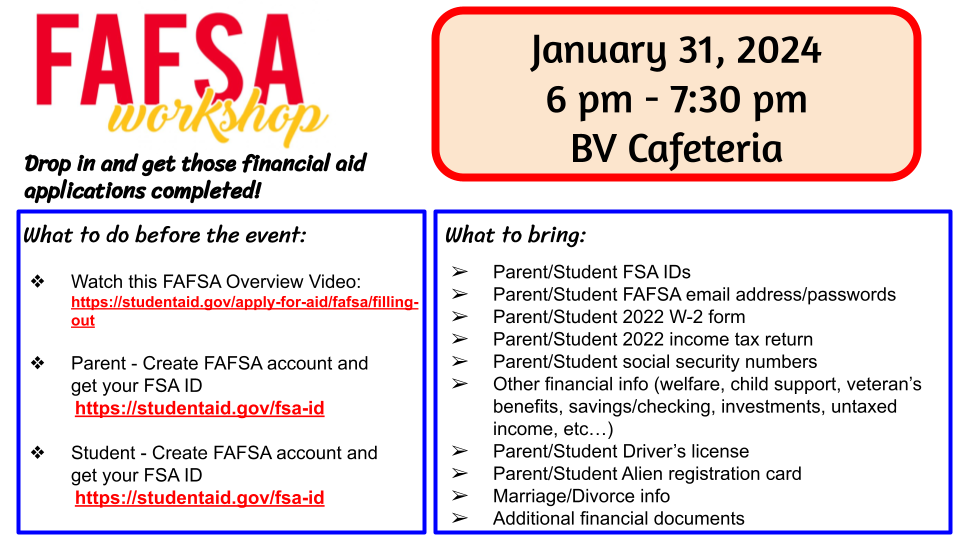 ---
SPORTS AND EXTRA-CURRICULAR NEWS
Bella Vista Marching Band & Color Guard
Congratulations for finishing their 2023 Marching Band Season strong!
They travelled for their last competition to Union City and competed against 6 other bands in their division! Taking 1st Place in Percussion, 2nd in Color Guard and 3rd Overall in Division 2A.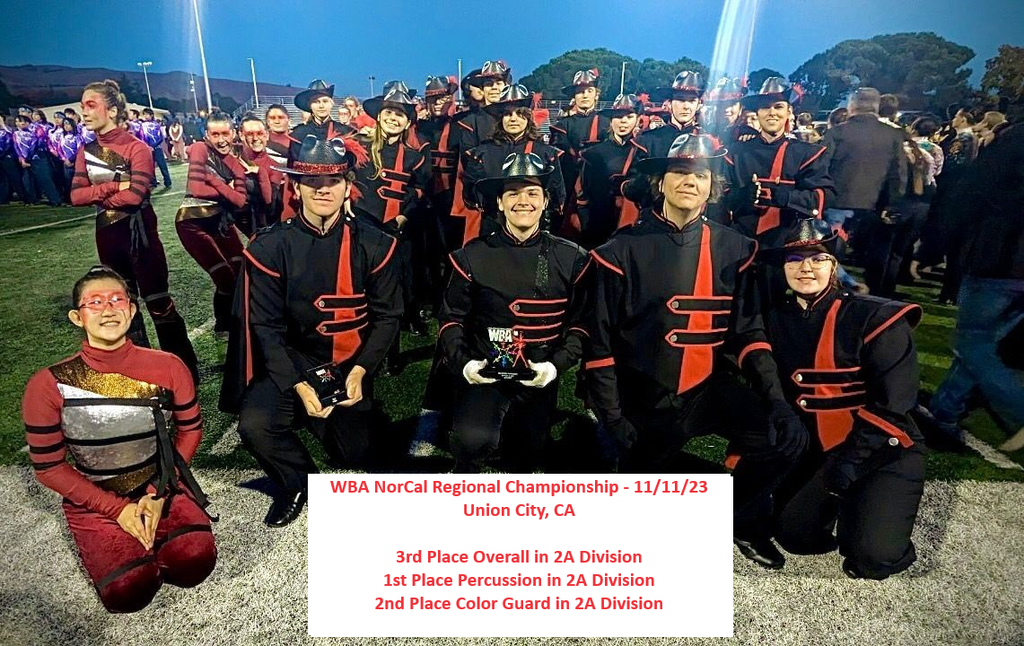 Boys Volleyball

INTERESTED IN PLAYING BOYS VOLLEYBALL?

Come try volleyball at our open gyms on 11/11, 11/18, and 12/28 from 10-12p. Mark your calendars for our preseason meeting and pizza on December 6th during lunch in room I-2. The season starts at the beginning of February.

Make sure you are registered on Sportsnet and have a current physical

https://bellavista.sanjuan.edu/athletics

Email amystockett@gmail.com if you have any questions.

BV Broncos Booster Club Positions Available 2023/24 and 2024/25

The BVBBC needs volunteers for this school year and next to continue to support our Bella Vista athletic and performing arts programs.

Positions available are:

2023/24 President Vice President - Internal Communications 2024/25 Treasurer

Help sustain our mission in supporting activities at Bella Vista. Be a part of the BV community! Please reach out if you can help and are interested.battistessa@comcast.net

Email Mike Battistessa at

Lacrosse

If you are interested in trying lacrosse, please sign up below. We will have opportunities for new players to learn the sport before our next season.

Boys and Girls Interest List: https://forms.gle/Sco5cm4APGbcJ1qh6

---
FUNDRAISERS!
If your Bella Vista High School group (athletic, academic, extra-curricular) has a Fundraiser to advertise, please email the information and any graphics to bvbronconewsflash@gmail.com
BV CHOIR
Panda Express located at Madison/Hazel in the Safeway Shopping Center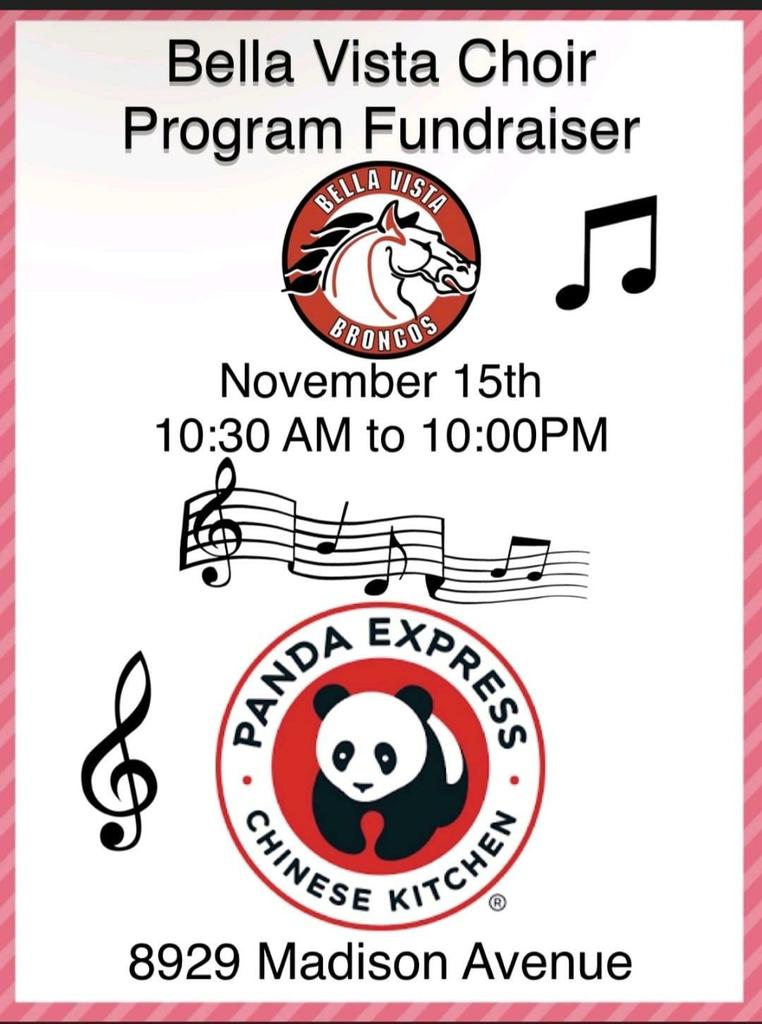 BV Marching Band / Color Guard / Dance Team
Butter Braids are coming!!! Get ready to order for the holidays!
Link to order will be in next week's newsletter!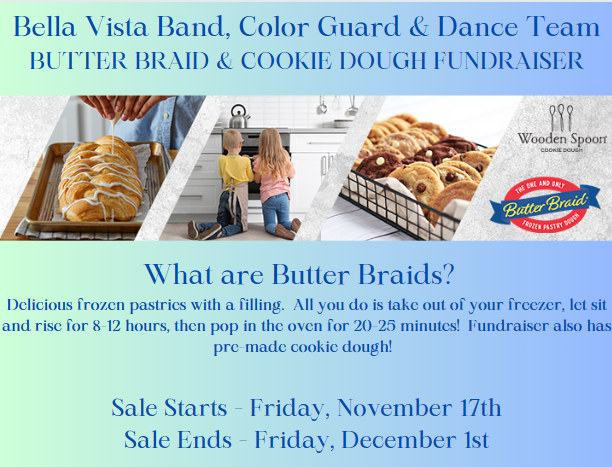 SEE'S CANDY TIME!!!
DEADLINE TO ORDER - December 1st
Starting NOW, order ONLINE and 100% of the profits come back to the Band Program! Orders start shipping 11/10/2023! Feel free to share with family and friends as well! Thank you for your support!
Students in the program can earn $ toward their requested contributions for band, color guard and dance. Unfortunately, the See's Candy link does not provide a spot to place a member's name. If you are ordering on behalf of a band/cg/dancer, please email Angel at angel.mclean@bellavistaband.org and we will make note, so they get the proper credit! THANK YOU!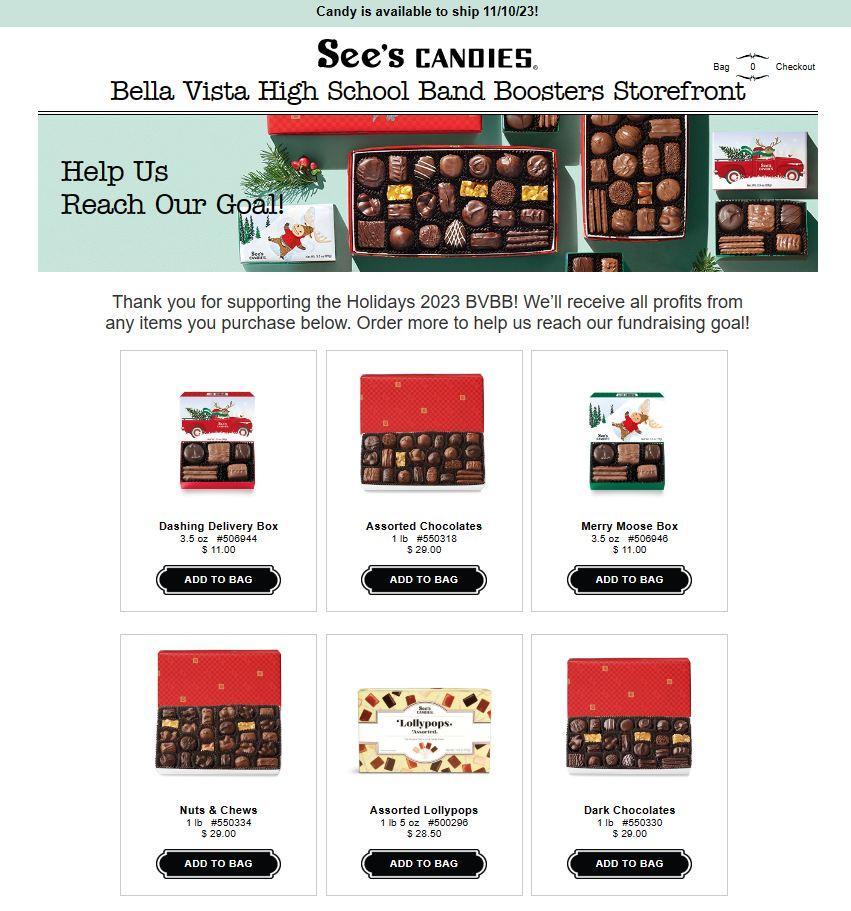 Donors Choose Project from Band Director - Mr. Sabado
STILL NEED $1,495 in donations! Can you help?! Thank you!
Project expires January 2nd.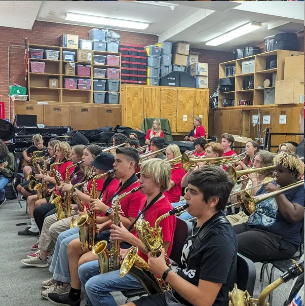 The goal of this project is to have a class set of RF receivers and transmitters so that I can transmit audio to my students in real time without the lag of Bluetooth. This will give all students a recording studio like experience to hear reference audio such as a metronome, their individual parts, tuning pitch, reference recordings etc. in their ear. This will be a game changer for our music ensembles.
Any donated amount is greatly appreciated!!
PREVIOUS LEGETTE FAMILIES

LeGette is having a brick fundraiser to commemorate the end of their district modernization. It's a permanent courtyard area paved with personalized engraved bricks. If you would like to purchase one or find out more information, please click the link below.
---
OTHER NEWS
Job Opportunity / Hiring Events
Interested in working for the SJUSD?! Check out the number of classified and certificated positions available by visiting https://www.sanjuan.edu/employment
Communication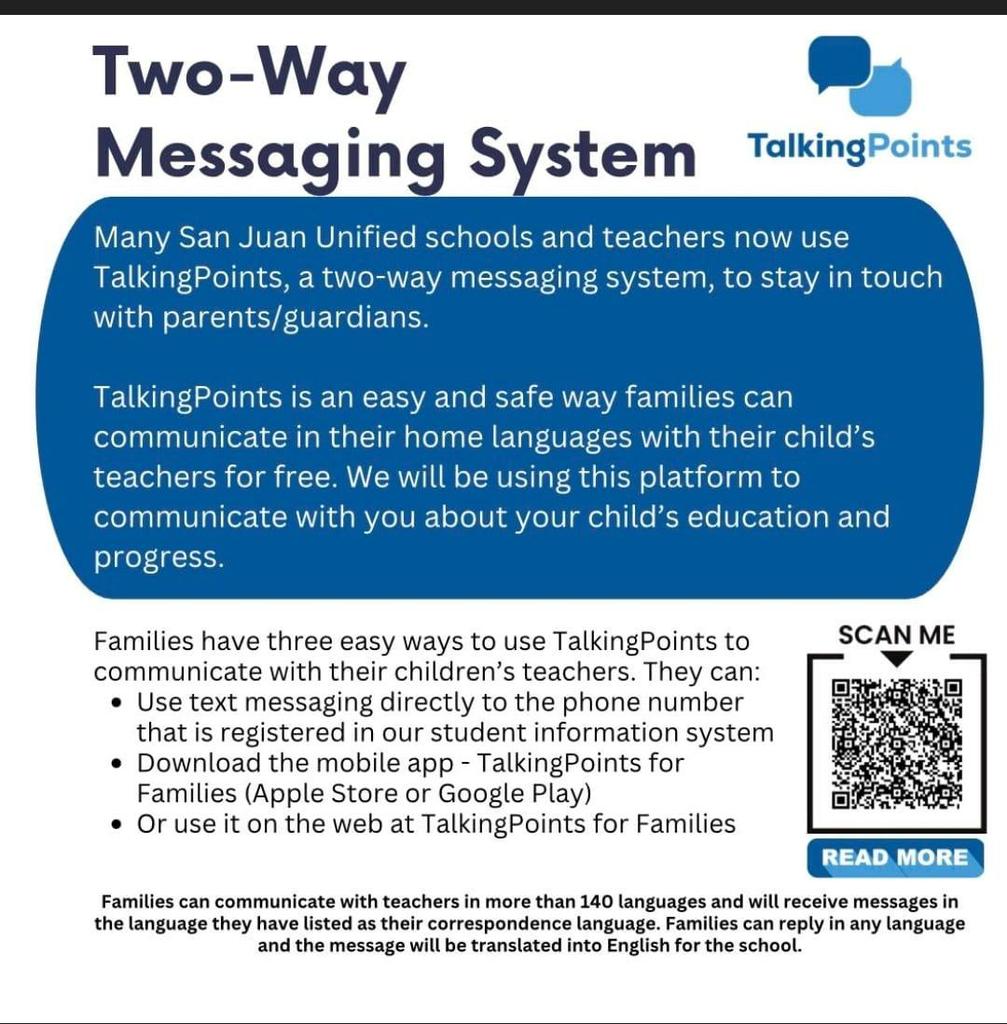 ---
STUDENT VOLUNTEER / JOB BOARD
Parents/Community Members - If you own a local business and are hiring high school age students, please message bvbronconewsflash@gmail.com with the details to get your job posted here!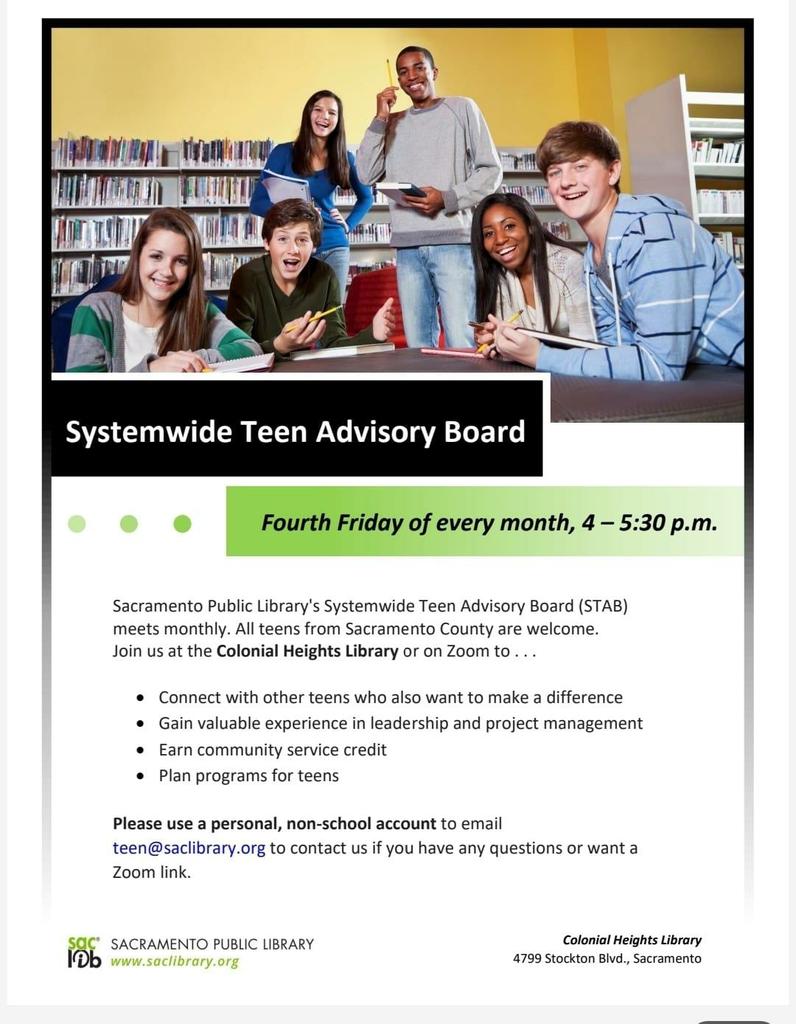 ---
LIBRARY
https://bellavista.sanjuan.edu/academics/library
Folded Book Art: Looking for a way to support the BV Library? Book art is a perfect gift for any special occasion. We can create many custom names, initials, and phrases. Many images are available. Prices range from $20 to $50 depending on number of pages and decorating specification.
Contact Susan Sloan at susloan@sanjuan.edu to place your order.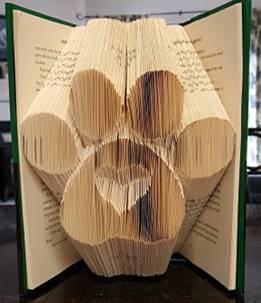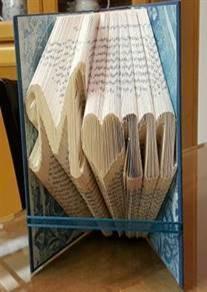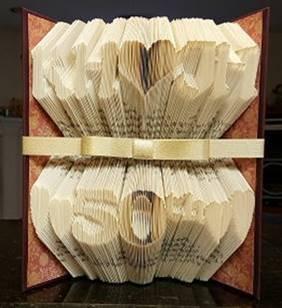 ---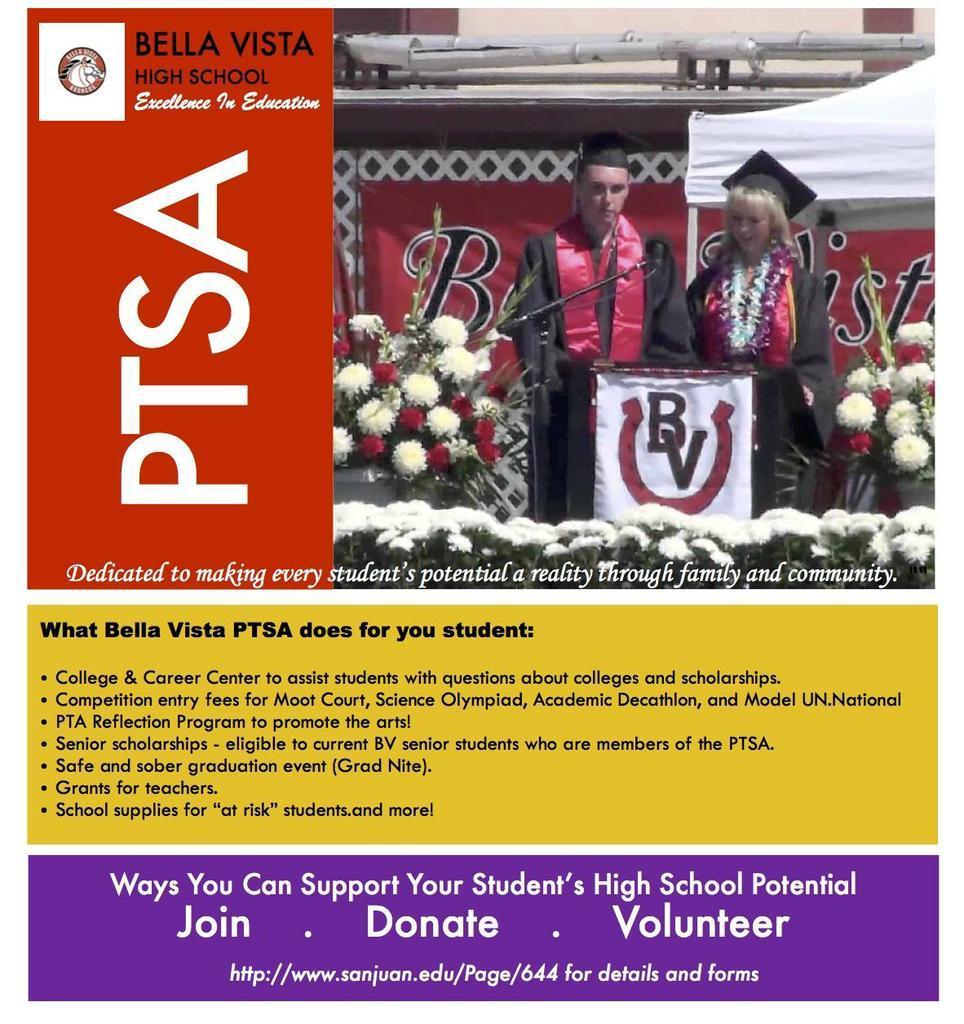 Copyright © 2021, All rights reserved.
---
You are receiving this email because of your relationship with Bella Vista. If you wish to stop receiving email updates sent through the Finalsite service, please unsubscribe. Bella Vista | 8301 Madison Ave, Fair Oaks, CA 95628 | 916-971-5052